Loara Saxons Alumni Association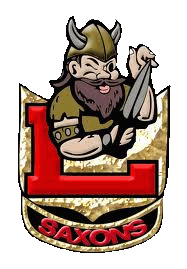 ALL GRADUATING CLASSES ARE REPRESENTED
NOTICE: THE PAYPAL OPTION TO PAY FOR STORE ITEMS IS CURRENTLY UNAVAILABLE DUE TO A CHANGE BY THE WEBSITE PROVIDER. WE ARE WORKING ON A DIFFERENT STORE OPTION AND APPRECIATE YOUR PATIENCE. PAYMENT OPTIONS CURRENTLY INCLUDE SQUARE (Credit Card) or MAIL A CHECK TO P. O. BOX 9397, ANAHEIM, CA 92812-9397
​
Store items include:
Football team gear fundraiser (COVID-19 required items) - first 25 $100 donations will be matched by Mama Cozza's. $10 to $1000 choices.

Original (not a reprint!) sheets of 1960's Loara Decals - $2

Yearbooks:
Various years from 1966 to 2018 in various conditions (from good to barely used).
2003 to 2012 class years - due to an overrun these years, we have NEW yearbooks in stock
Quantities available vary by year
Quantities are limited to first come, first served.
Membership renewal - prices vary

Donations to various Loara HS and Loara Alumni Association projects - your choice on the amount you wish to contribute

Loara Saxon Alumni Association events and get-togethers - prices vary
To pay by mail-in check, email us at loarasaxonsalumni@gmail.com with your order and we will confirm pricing.
To pay by credit card via Square, order and click here.