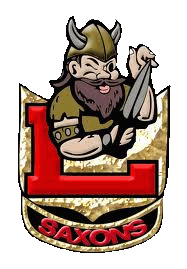 Loara Saxons Alumni Association
ALL GRADUATING CLASSES ARE REPRESENTED
Traditions and Miscellaneous Histories Of Loara
~The mission of our association will always be to protect, honor, and preserve the rich heritage, traditions, and history of Loara while also working with the school district and administrators toward student development.
As simple as the LSAA Mission Statement sounds, the logistics involved are at times difficult to implement. Sometimes these difficulties arise from lack of record-keeping; sometimes from controversy; and other times from lack of correct information or personal memories.
Our various board members and other interested alumni "historians" have researched and kept many records and memoribilia of interest. The stories and lists are researched as thoroughly as possible; however, as is the nature of history, they may not necessarily be as complete or accurate as we would like.
Click on the following links to read more about what we know ... and if you'd like to donate any items (such as copies of Graduation programs, yearbooks, uniforms, letterman's jackets, club membership cards, certificates, etc.) or help in any other way with respect to cataloging our illustrious history, please let us know at loarasaxonsalumni@gmail.com