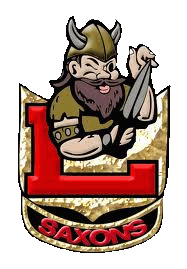 Loara Saxons Alumni Association
ALL GRADUATING CLASSES ARE REPRESENTED
There is currently no litmus test for those who are considered "Notable". On the most part, it means someone has gone "over and above" to serve or represent Loara or who has reached a level of importance in their respective career or volunteer category.

THIS IS A WORK IN PROGRESS AND LSAA RESERVES THE RIGHT TO ADD TO, DELETE FROM, OR CHANGE INFORMATION ACCORDINGLY. THANKS FOR BEARING WITH US.
Tommy Thomason
Principal 1962-1972
Inducted January 10, 2003
Orville Glen "Tommy" Thomason was Loara's first principal, and his educational legacy and influence stretches over his 97-year life span. Tommy was born on December 5, 1907 in Adrian, Missouri, then moved to LaVerne, California in 1918, where he starred in football, basketball, track and baseball at Bonita High School and La Verne College. Tommy began his career as teacher and coach in Baldwin Park, Claremont and at his alma mater, Bonita High School. Tommy's Christian principles called him into work with the YMCA, first in Hollywood and then Anaheim, where he served as General Director for six years. In 1953, Tommy returned to education as an Administrator at Anaheim High School, Fremont and Crescent Junior High Schools. His final position was at Loara High School, where he served as the first Principal from 1962 to 1973
The LSAA Tommy Thomason Civic Leadership Scholarship (TTCL) was created to honor his dedication to Loara and its students, and to offer financial support to 12th grade students continuing their education after graduation.
Don Davis
Athletic Director 1962-1980
Inducted January 10, 2003
Herb Hill
Football Coach 1962-1990
Inducted January 10, 2003
Kay Malucky
Athletic Director 1962-1988
Inducted January 10, 2003
Alden Esping
Booster President 1964-1985
Inducted January 10, 2003
Lauren Lappin ('02)
Softball #37 Retired
Inducted March 20, 2023

Stanford University, American Studies
-USA Women's Softball Team 2008 Bejing Olympic Games (Silver Medal)
-USA Women's Softball Team Alternate 2004 Olympic Games
-USA National Team Gold Medalist 2007 Pan American Games; Gold Medalist 2007, 2009, 2010 World Cup Championships
-USA National Elite Team in 2003 and 2005
-National Pro Fastpitch 2010-2015 (Cowles Cup Championship 2010)
Position: Utility; batted: right; threw: right
Entertainment
Saxons who have been a regular performer or became a producer or writer or achieved some level of recognition in that field
Steven Porter ('75)
Actor
-UCLA
-Filmography: Million Dollar Baby (Academy Award Best Picture), Flags of Our Fathers (Academy Award Nomination Best Sound Mixing and Editing)
-Television: X-Files, Hart of Dixie (ASCAP Award Best TV Series), numerous other series
-Commercials: Numerous
-Theater: The Actors Gang
Kerri Zane ('75)
Producer, Actor and Life Coach
-UCLA BA Sociology, U of Santa Monica MA Spiritual Psychology
-Producer: Master of Disaster (TV Series), Foxy Ladies (TV Series), My Indian Summer (Emmy Award), Culinary Escapes
-Author: It Takes All 5: A Single Mom's Guide to Finding the REAL One
Daren Kelly ('69)
Actor
- Debut at California's South Coast Repertory Theatre (1974)
Television: All My Children (1975-1978), Law & Order, Law & Order: Special Victim's Unit, Law & Order: Criminal Intent, The Marvelous Mrs. Maisel
Theater: Deathtrap (1978), Woman of the Year, Crazy for You, South Pacific
Robin Tosawi-Marshall ('80)
Casting Director and Native American Consultant
-Filmography: The Alamo, Jericho, Bells of Innocence
-Television: Walker Texas Ranger, Wishbone
Linda Emond ('77)
Actor
-BA Theater Arts CSUF and
MFA UofWA Seattle
-Theater: 1776 in role of Abigail Adams, Life x 3 (Tony Award Winner), and Death of a Salesman as Linda Loman (Tony Award Nomination).
-Film and Television: Julie & Julia, Georgia O'Keeffe, American Experience as Abigail Adams, A Dog Named Christmas. Television Series include Law & Order and Law & Order: Special Victims Unit, The Good Wife, Elementary, The Blacklist, Madam Secretary, Lodge 49.
- Nominations and Awards: Joseph Jefferson Award (Chicago), Drama Desk Award, Obie Award, Lucile Lortel Award, LA Drama Critics Award, LA Ovation Award, Backstage West Award, Tony Award, Outer Critics Circle Award
Karen Washburn ('77)
Radio/Journalist
Steve Milner ('65)
Radio/Journalist
-KHJ 930 AM
Brian David Tracy ('74)
Actor
- Filmography: The Unborn (2020), Snowflake (2018)
- Television: American Horror Story (2011)
Athletics and Sports
Saxons who made it to the Professional level or Olympics or holds a record or was pivotal in developing their specific sport
Charles Wells Gipson, Jr. ('91)
MLB 1992-2005
Cypress College
-Drafted by Seattle Mariners 1992
-Also played for New York Yankees, Tampa Bay Devilrays, Houston Astros (8 seasons Major League; 12 seasons Minor & International Leagues)
-Outfielder, Shortstop, 3rd Baseman; batted: right; threw: right
Mike Adams ('66)
MLB 1967-1978
Fullerton College
-1st Round Draft Pick, Detroit Tigers 1967
-Also played for Minnesota Twins, Chicago Cubs, Oakland Athletics (5 seasons Major League; 10 seasons Minor Leagues)
-Infield; batted: right; threw: right
George Zeber ('68)
MLB 1968-1978
-Drafted by New York Yankees 1968
(2 seasons Major League; 8 seasons Minor Leagues)
-New York Yankees 1977 and 1978 World Series Champion
-Second baseman; batted: switch; threw: right
Bobby Cramer ('97)
MLB 2010-2011
Cal State Long Beach
- Drafted by Seattle Mariners 2001
-Picked up by Oakland Athletics (2 seasons Major League)
-Pitcher; batted: left; threw: left
Other MLB Players
(Major League):
Jeff Patterson ('87) - 1 season New York Yankees
John Fishel ('81) - 1 season Houston Astros
Keith Marshall ('69) - 1 season Kansas City Royals
(Minor Leagues):
Frank Harris ('73) - 8 seasons
Aaron France ('92) - 8 seasons
Paul Felix ('78) - 7 seasons
Don Standley ('70) - 7 seasons
Christian Meza ('08) - 6 seasons
Craig Clayton ('88) - 6 seasons
Bob Caffrey ('80) - 5 seasons
Michael Schaub ('10) - 4 seasons
Ron Leon ('80) - 3 seasons
Andy Schardt ('73) - 3 seasons
Philip Soma ('80) - 3 seasons
Clay Westlake ('72) - 2 seasons
Steve Beer ('83) - 2 seasons
Brian Roberts ('87) - 2 seasons
Mark Twogood ('76) - 2 seasons
Vincent Shinholster ('83) - 1 season
Carlos Ortiz ('97) - 1 season
Pat Walthall ('74)
Rick Rich ('73)
Rudolph Sgontz ('70)
Robert Kleinholz ('68)
Dana Schoenfeld ('71)
Swimming
-Silver Medalist 200m Breaststroke (2:42.03) 1972 Munich Olympic Games
Ralph Serna ('75)
Cross Country
University of California Irvine
-National Collegiate Athletic Association (Division 2) Cross Country Champion in 1975/76 and 1976/77
United States representative at IAAF World Cross Country Championships in 1975 and 1976
-Qualified for the 1984 US Olympic Trials for the marathon, but did not run the trials due to Achilles tendon issue
Dan Ripley ('71)
Track (Pole Vault) 1975-1983
- Indoor Pole Vault world record 5 times between 1975 and 1979
Luanne Van Hunnick ('77)
Archery
Cal State LA, Physical Education ('82)
-2-time All American 1980 and 1981
Rodney "Rod" Palomino ('86)
Cycling
-2012 Men's 6 Hr. World Time Trial Championships 1st Place
-2013 Men's 6 Hr. World Time Trial Championships 2nd Place (1st in age group)
-2014 Hemet Double Century (200 miles) 1st Place
-2019 Triple Crown Hall of Fame (50+ Double Centuries for a total of 10,000+ miles)
Carlos Borja ('06)
Major League Soccer
Position: Defender
-Youth Leagues 2002-2005
-Major Leagues 2006-2014
Amanda Fama ('07)
Softball
Cypress College
Concordia University Irvine
-2012 GSAC Player of the Year, All-GSAC in 2011 and 2012, and a 2012 First Team NAIA All-American
-European Pro League Team Italia
Position: Shortstop; Bats: right; throws: right
Kevin McLain ('72)
NFL 1976-1979
Colorado State University
-1st round selection in the 1976 NFL draft
-Played for the Los Angeles Rams from 1976–1979
-Position: Linebacker
Author/Artist
Saxons who have been published and sold books; Saxons who's works have been recognized or shown to the public
David Rothenberg (aka Dave Dave)* ('94)
Conceptual Artist and Victims Rights Survivor
-Survived attempt to kill him by burning in 1983, when he was six years old, by his father. Changed name in 1996 to "free himself from his family name and legacy."
-Attended Art Center College of Design
-House music DJ, music producer and rap musician. Directed a music video for Kelli Lidell in 1996
-Conceptual artist in Las Vegas; most recent project titled Lifted grew out of "a conscious desire to inspire others to be greater than themselves"
Chris Prelitz ('74)
Writer/Author
-Green Made Easy: The Everyday Guide for Transitioning to a Green Lifestyle (2009)
-Advocacy: President and Co-founder of "Transition Laguna Beach: the 10th U.S Transition Town"; City of Laguna Beach Environmental Committee chair 2009 - 2012; Board of Directors of the Eos Institute (publishers of Earthword - the first U.S. journal on sustainability); past president and present board member Orange County Green Chamber
Silvia Day ('91)
Writer/Author
-New York Times, USA Today & international bestselling author of over twenty award-winning novels translated into 41 languages.
-22nd President of Romance Writers of America and presently serves on the Authors Guild's Board of Directors
-Subject of trivia questions on the television game shows Who Wants to Be a Millionaire? and Jeopardy!
-RT Book Reviews Reviewers' Choice award, the National Readers' Choice Award, multiple nominations for Romance Writers of America's RITA® Award of Excellence, nominations for the Goodreads Choice Award for Best Author, and honored as Amazon's Best of the Year.
Bob Elias ('67)*
Artist/Colorist
-Featured artist at Disney Parks Galleries
-Featured artist at Chuck Jones Studios
Albert "Bert" Ring ('77)
Animation Director and Artist
-Television Series Direction: Family Guy (5 episodes), Life with Louie (21 episodes), Hey Arnold! (3 episodes), The Penguins of Madagascar (18 episodes)
-Television Series Artist/Storyboards: The Little Mermaid (3 episodes), Goof Troop (22 episodes), Darkwing Duck (13 episodes), Rugrats (21 episodes)
- Other information at https://www.imdb.com/name/nm0727518/
Government/Politics
Saxons who have achieved a regional, state, or national position (whether elected or appointed), including judge, county commissioner, assembly or senate, governor, or higher
Brad McGirr ('74)
Mayor and Council Member of City of Rancho Santa Margarita
Brant Light ('69)*
Assistant State Attorney General - Montana
Jackie (Everley) Filbeck ('75)
Board Member Anaheim Elementary School District
Blaze Bruney ('68)
Budget Manager City of Anaheim
Education/Science
Saxons who have achieved honors in their field and/or have gone on to the administration level such as a principal, district administrator, doctorate or professorship; or have published peer-reviewed research in scholastic journals
Dr. John Dahlem
Loara Coach and Principal
BS History, University of Oregon ('65)
MS Latin American History, UCLA ('66)
Doctorate Human Behavior, USIU ('93)
Bronze Star, US ARMY, Vietnam
-One of only 41 people to ever complete the Explorer's Grand Slam: climbing the highest point in each of the seven continents and reaching both poles and
oldest person and one of just nine Americans to ever achieve the Explorer's Grand Slam (2013)
-Second-oldest American and the senior half of the oldest father-son team to ever climb Mt. Everest (2009)
Robert Luther "Lute" Olson*
Loara Basketball Coach '63/'64
Augsburg University, Minneapolis ('56)
(Double major in History and Physical Education)
-Inducted into both the Basketball Hall of Fame (2002)
-Inducted into the College Basketball Hall of Fame (2006)
-Head coach University of Arizona's men's basketball team (25 years), head coach University of Iowa (9 years), head coach California State University, Long Beach (1 year), and head coach Long Beach Community College (4 years)
-Coached at high school level at Mahnoman HS and Two Harbors HS (Minnesota), Western HS and Loara HS (Anaheim), and Marina HS (Huntington Beach)
-Namesake of The Lute Olson Award which is presented annually to the nation's top Division I player in College Basketball
Dr. Frank W. Passarella ('69)
EdD Argosy University Los Angeles
-Superintendent Beaumont USD 2002-2005
-Superintendent Lake Elsinore USD 2005-2012
Gail Blythe-Askew ('68)
Pharmacologist and Educator
- Developed Pharmacy Tech program at Santa Ana College
Nancy Carlberg ('66)
Researcher
Dr. Steve Lehmer ('66)
Track, Football, Orthopedic Sports Medicine (USC Keck School of Medicine '75)
-1966 3rd place in High School CA State Meet discus
-Football USC. Laid key block for O.J. Simpson famous run against UCLA
Dr. Peter Vanhouten ('69)
Medical Doctor, Anada Yoga Minister
University of California San Francisco Medical School
-Founder of the Sierra Family Medical Clinic
-2009 California Rural Champion Award
-Lecturer and Author on Relaxation and Meditation Techniques Effects on Behavioral and Brain Health
David Lappin and Todd Rolph ('83)
Baseball and Softball
- Members of Loara 1983 CIF -SS Baseball Championship team
-Returned to Loara as teachers and coaches
David Lappin becoming all time winningest baseball coach in school history
Todd Rolph becoming the all time winningest softball coach in school history
Louise Helen Hitt-Booth*
English/Drama/Speech Teacher, Author and Local Historian
BA Indiana State University
MA USC
-Taught at Anaheim and Loara HS for 35 years
-Longtime member and a past president of the Orange County Historical Society; and the general chair of the Orange County Centennial Committee
-Noted author who left behind a literary legacy including Villa Park: Then and Now, Fulfilling a Dream: The History of Chapman University, and One to Twenty-Eight: A History of Anaheim Union High School District, and a major contributor to the invaluable Centennial Bibliography of Orange County, California
-Received the Donald F. Pflueger Award for distinguished research and writing on local history of southern California; the William T. Glassell Award from the Orange Community Historical Society for service preserving the local heritage of the City of Orange; and the 61st annual Western Book Exhibition (2002) award sponsored annually by the Los Angeles based Rounce and Coffin Club as a best example of printing, design, and publishing in the western United States
Business/Economics
Saxons who have achieved upper level management of a large corporation, or someone who has started their own business and has grown it into a successful business
Alan Gladstone ('65)
BS Economics, UCI
Founder, Chairman, President and CEO of Anna's Linens, a specialty retailer of home textiles and home decoration items, from 1987 - 2015.
Augie Nieto ('76)*
Entrepreneur and ALS Research Advocate
Claremont McKenna College
-Founder of Lifecycle (1977); sold rights to Bally Total Fitness (1984); named chief executive (ret.) of Life Fitness (the combined company name of Bally/Lifecycle)
-Chief executive of ALS Therapy Development Institute and founder of "Augie's Quest" which raises funds for research of ALS
Michael Lombardo ('72)
Television Programming/Attorney
-President of Programming at HBO and Cinemax (retired)
Joined company in 1983 as an attorney. Launched popular shows like "Game of Thrones," "True Blood," "Boardwalk Empire," and "Veep"
Matthew Alcone ('72)
Founder and Chairman of the Board of Alcone Marketing Group (now an Omnicom Group agency)
-Conceived some of the industry's most enduring promotions – Burger King Kid's Club, Who Stole Bart's Butterfinger?, Dos Equis' Most Interesting Man Assistant Search, Cuervo Nation, and hundreds of others
Robert Adler, Esq. ('65)
Attorney
Harvard University and Harvard Law School
-Co-managing partner Munger, Tolles & Olson
-Executive vice-president and general counsel for Edison International
-Vice Chair of the Claremont University Consortium
Religion
Saxons who have become a pastor, cantor, priest, minister, theologian, or leader in their religion or promotion thereof
David Spiker ('75)
Radio Programming
-Early air personality in 1976 on KYMS-FM, Santa Ana, CA – the first Contemporary Christian music station in America.
-Director of Production for Dr. James Dobson at Focus on the Family
-Production Director with Ambassador Advertising, Irvine, CA
-Founded and launched Imagination Media, Inc. in 1997
-On-air co-host for radio ministries: A NEW BEGINNING with Pastor Greg Laurie, MARANATHA RADIO with Pastor Ray Bentley, INSIGHT FOR LIVING with Chuck Swindoll, and THE ALTERNATIVE with Dr. Tony Evans
Music
Saxons who have excelled in the area of music (instrumental, vocal, songwriting, education) and who were/are well-known or have received awards in their particular field.
Richard "Rick" Marino*
Loara Band and Orchestra Director 1964-1983
-1966-67 Director of Loara's "Show Band of the Western States"
-1968 Sweepstakes in the All-Western Band Review
-1977-78 Sweepstakes at All-Western Band Review, Arcadia Review, Santa Monica Review, Tournament of Champions at Chaffey, La Mesa Western States Tournament of Champions
-VP of parade adjudication for SCSBOA
Douglas Pipes
Composer
-2006 Soundtrack to film Monster House
-Member of several local bands including The Wahdels, The Instigators, and Pipes & Drums
Gwen Stefani ('87)
Performing Baby Don't Lie
Jim Fielder ('65)
Performing at a sound test for Neil Sedaka
David Diggs ('70)
Performing Black Coffee (2012)
with his daughter Rachel
Save Ferris
(Eric Marshburn and Bill Uechi '93,
and Jose Castellanos and Eric Zamora '95)
Performing Come on Eileen
Larry Beckett ('65)
Composer, Musician, Writer (Poetry)
-As a songwriter and music arranger, Beckett collaborated with Tim Buckley and Jim Fielder in the late-1960s on several songs and albums, including "Song to the Siren" and "Morning Glory" (see Tim's performance below)
-For 44 years, worked on American Cycle, a series of long poems: "U. S. Rivers: Highway 1", "Old California", "Paul Bunyan", "Chief Joseph", "Wyatt Earp", "P. T. Barnum", "Amelia Earhart", "Blue Ridge", "U. S. Rivers: Route 66"
Rebecca Alcone-Somberg ('67)
Singer/Coach/Teacher
BA Cal State Northridge (Opera, Conducting, Piano) and
MA UCLA (Opera)
Tim Buckley* ('65)
Performing Morning Glory
Jeff Buckley* (aka Scott Morehead) ('85)
Performing Hallelujah
John Van Houten ('76)
I Got Your Bach
performed with Beth Mitchell
Stacy Swain (aka Stacy Q)
(Attended Loara '73/'74)
Performing Two of Hearts (1986)
No Doubt
(Eric Stefani '85 and Gwen Stefani '87)
Performing Don't Speak
Distinguished Service (Alumni and Non-Alumni)
Saxon boosters, parents and supporters who worked tirelessly behind the scenes supporting students, non-profit booster groups, and school/district administration and students past, present, and future
Jerry Webb, Mary Gansereit*, and Mary LeMar*
Band Boosters
-Seamstress who took on the task of sewing the first and subsequent sets of L O A R A parade and field show banners and flags.
Frank Cozza, Sr.*
Founder of Mama Cozza's Restaurant
- Continued supporter of Loara athletic teams and groups
- Donates space and food to various Loara class Reunions
Douglas Hunt ('69)
-One of the first alumni to document the history and various achievements of Loara and alumni via the Internet (pre-social media). His blog entries along with research done by John Dahlem set the stage and the basis for all other historical and social media postings, establishment of Facebook groups, and Loara Saxon Alumni Association webpages.
Infamous
Saxons whose particular crime(s) were/are well-known or have been the focus of a documentary or forensic investigation
Paul Curry ('74)
Serving a life sentence for murder of his wife
Eugene Bookout ('74)
Serving a life sentence for murder of a local teacher
Mindy Meadows ('73)
Serving a life sentence for murder of her son-in-law