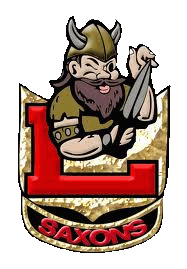 Loara Saxons Alumni Association
ALL GRADUATING CLASSES ARE REPRESENTED
The Mystery of the meaning of "Loara"
The Meaning of "Loara"
Taken from the "Loara High School Alumni Directory 1995" and various blogs and sources
By John Dahlem – Past California History Teacher, Loara High School
The Meaning and/or definition of Loara has been an elusive quest of mine since Mr. O. G. Thomason hired me as a history teacher during the summer of 1969. At that time, I did not know the meaning of Loara and also had difficulty pronouncing it correctly. Should I pronounce it as a Spanish term, as an English term or possibly as a contraction of the two names? With some amusement, I can remember reading about Bruce Terry, Loara's great two-time State Wrestling Champion, from the mystery school, Loara High School … Loara [was] spelled "five" different ways in the official State Wrestling Tournament program. The general pronunciation of Loara was so butchered that our wrestlers used to say they were from "Disneyland High School" in Anaheim.
Possible Explanations
The search for Loara's derivation took me from the Mother Colony Room, to Terra Haute, Indiana, to Plymouth Rock, Massachusetts and back to the old west Anaheim area called Loara. Prominent Orange County historians like Leo Friis, Don Meadows, Don Sleeper and curators like Opal Kissenger and Liz Schultz have been very helpful with their individual research and suggestions as to the derivation. For those who enjoy the art of historical research, I thought I might list some of the suggested meanings of Loara:
• "Lost child" … an Indian word in the Gabrielino dialect which was used to call out for missing children in the tall mustard grass that grew on the land of the present day Loara High School. If a child rode off on an uncontrollable horse [and the horse returned without the child], the call "Loara-Loara" would go up for "lost child-lost child."
• Named after Laura Conrad whose father owned and operated the California Brewery of Anaheim."
• The Spanish language verb "loar" which means to praise, eulogize or approve. The word loara is a conjugation of the verb loar which is pronounced loh-AHR.
• Loara represents "Lower Artesia."
• Loara is an anonym for Loftus Oil and Refining Associates.
• Los Angeles Railway Company.
• Contraction of the names Lola and Clara to Loara similar to Kate and Ella forming Katella. Lola was the daughter of John Duckworth who was first Post Master of the West End or Loara area in 1901.
Early Anaheimers
There are no references to any early Anaheimers with a name of Loara. The quest continued and "finally" the answer was uncovered after ten years of research. Mary Alice Grimshaw, a prominent Anaheimer, suggested in 1970 that Loara came from the name of John William Duckworth's wife. Mr. Duckworth was the first postmaster in Anaheim. H. E. Sally's History of California Post Offices substantiates this derivation stating:
"Loara: Established 7-27-1900 … Disc. 2-28-1907. Named for the wife of the first postmaster with only a street name as a reminder of the community. The area is now part of Anaheim. J. W. Duckworth 1st P.M".
Actually, Mr. John Duckworth's wife's name is Emma S. Handy, born Dec. 14, 1859 in Illinois who taught school prior to her marriage in Reno County, Kansas. She was married to John Duckworth in Reno County on March 24, 1881, died April 5, 1954 and is buried in the Fairhaven Memorial Park in Santa Ana. John and Emma's first child was Lola Duckworth and it is my firm belief that Lola and Sara were contracted to form Loara, similar to Kate and Alia for Katella. Lola Duckworth became Lola Waite and resided in Anaheim at 211 N. Claudina until the mid 1950's.
Factual Historical Clues
Unfortunately, all of these attempts had no factual or historical substance. The first possible factual clue to Loara's derivation came from the famous English pilgrim, Miles Standish. E. R. Mercereau came to Santa Ana, California in 1987, and bought land near where present day Broadway and Loara Streets meet. He built a store in that area as and was one of the first to realize the need of supplying a county store (grocery) for those that lived out on the country roads. The area became known as West Anaheim which was past the original boundary of West Street. Through the influence of Mercereau, the name of West Anaheim or Anaheim Junction, which was a continual source of misunderstanding in the shipping of goods, was changed to Loara in 1899. He also aided in securing a post-office for the place. Mercereau was very proud of his Pilgrim stock (9th descendent of the Alden Family). It is believed that when he needed a new name for the West Anaheim area he chose the first name of Loara Standish, the daughter of the famous Mayflower Captain Myles Standish. Loara Standish, in 1653, made a very famous sampler in Duxbury, Maine which is the earliest know American-made sampler and the earliest know sampler with a verse around it. The text of this sampler reads:
Loara Standish is my name
Lord guide my heart that I may do thy will
And fill my hands with such convenient skill
As will conduce to virtue devoid of shame
And I will give glory to thy name
~(from Katherine Morrison McClinton's Antiques of American Childhood, p. 187)
English names have a tendency to be spelled in numerous ways. In Myles Standish's will, he requested that he be buried next to his daughter Mary and "Lora". We are not sure what happened to the "a". There are several women named Lora in the Standish genealogy along with a Lorah. So it seems Loara, Lora, Lorah, and Laura are all interchangeable. The name Lora is a Latin term meaning: "She who weeps or is sorrowful." In old high German it means "famous warrior." The "famous warrior" definition is rather interesting as the mascot for Loara High School is a fighting Saxon. Another interesting similarity is found when we consult the Oxford English Dictionary and find that Loar is a root of "lore" which means "to learn" or the art of teaching a lesson which is Loara High School's primary pedagogical function.
Loara in the Anaheim Area
But, that still did not explain why a name like Loara would be used in this general area.
Loara Street was named after the first west end post office. The Loara Elementary School was named after the street (corner of Loara and Broadway). According to former Anaheim Union High School District Superintendent, Paul Cook, it became a custom to name the new high schools in the Anaheim District after the nearest elementary school district which was Loara in this case. Loara High School opened its doors in 1962.
The "Final" Answer
So, faithful Saxon followers, the next time you hear of Loara High School or see the Loara Exit sign heading north on the Santa Ana Freeway, be cognizant of the fact the term Loara [may be] a contraction of Lola Duckworth and her mother's middle name Sara and together they mean "sorrowful" or "learning experience" ... OR a misspelling of Myles Standish's daughter Lora.
Sources
Dr. John S. Dahlem (Past California History Teacher, Coach, and Principal at Loara High School),

The Meaning of Loara
Doug Hunt,

The

Seaxe A

rchive

(currently administered by Paul Chylinski)
H.E. Sally, History of California Post Offices
Phil Brigandi,

Orange County Place Names A to Z

, 2006, p. 53
Katherine Morrison McClinton, Antiques of American Childhood, p. 187
The Orange County Directory 1904
The Anaheim Gazette, 14 Dec 1899