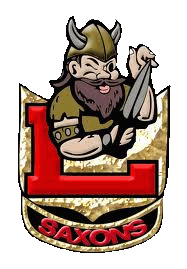 Loara Saxons Alumni Association
ALL GRADUATING CLASSES ARE REPRESENTED
"Back on November 1st, 1962, Loara High School first opened its doors to the public. Over the intervening 50 years it has been an outstanding public high school, one with a rich history of academic and athletic successes and one that is still cherished by its students, staff, alumni, and the local community." ~John Briquelet, Principal 2012
In the spring of 1962, ninth grade students from Trident Jr. High School, Brookhurst Jr. High School, and Fremont Jr. High School in Anaheim, California voted on the school colors, nickname, and class officers for the first class of Loara High School, a new school about to open in the Fall of 1962, under the leadership of Mr. O. G. "Tommy" Thomason. Scarlet red (later identified as Cardinal red), gold, and white (after Hawthorne High School) were chosen as the school colors and the Saxon became the mascot. The prototype of the mascot was drawn by a Hollywood artist, Leon Harris, in 1944 for Thomason's YMCA group called "The Saxons."
Loara High School opened its doors November 1, 1962 to a single class of sophomores totaling about 570 students. For the first two months, that sophomore class went on a split schedule at Magnolia High School because Loara's opening was delayed due to a fire on the roof of the new gym. In the second year, a second class was added and then a third class in the third year. Loara High School now had its first, full student body. Since that time, Loara High School remains a symbol of pride and success. For more information on the meaning of the name "Loara," see our Traditions and History page.
Loara High School serves the city of Anaheim which, with its population of approximately 340,000, provides diversified business, professional, and entertainment services to Southern California. The community values education and expects excellence in the academic, athletic, and extra-curricular programs of the school.
Currently, Loara High School is one of eight comprehensive high schools in the Anaheim Union High School District (AUHSD). The current student count is about 2,500 students average per year in grades 9th – 12th. There are 96 certificated staff members consisting of the principal, three assistant principals, four counselors, and 89 teachers. Support staff includes 48 classified staff members consisting of 12 secretaries, a librarian, three campus supervisors, and instructional assistants.
The 180-day school year is divided into two semesters of approximately 90 days each. There are six periods per day of 54 minutes each and a Silent Sustained Reading period of 28 minutes. Students must take at least five classes per semester and earn five credits per class per semester. A total of 220 credits are required to graduate.
Loara High School is known for its excellent teachers, the spirit and traditions of the student body, and student success in academics, arts, and athletic competitions.