Loara Saxons Alumni Association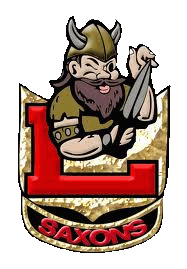 ALL GRADUATING CLASSES ARE REPRESENTED
Anna is a second generation graduate from Loara. Her parents both graduated from the first class in 1965. She remembers playing on the varsity girls soccer team, the dances, her favorite teachers, and her friends.
Since graduation, Anna has earned an AA degree in Literature from Cypress College, an AA in Liberal Arts from Southerwestern College, a BA in English from Cal State Fullerton, and her English Single Subject teaching credential and MA in Multicultural Education from National University.
Anna spent the first few years of her teaching career at Trident Education Center teaching English to 12th graders at night school. She then became a junior high English teacher at Fairmont Preparatory Academy. She is currently Fairmont's Community Service Coordinator and Alumni Coordinator. She loves working with the students and uses the techniques some of her teachers from high school used.
Now, after 20+ years since high school graduation, she is active on the board for the Loara Saxons Alumni Association. Thinking of the future, she is committed to seeing the association grow and implementing progressive strategies to help Loara and its students.
Secretary - John Turanitza




Class of 1965




Rest in Peace August 26, 2021
When it came to Loara High School, John Turanitza was a BIG supporter. As a member of the first graduating class in 1965, he fondly remembered his cheerleading days and enjoyed being part of the yearbook staff.
After graduation, John went to Chapman University where he received a BA in history, and developed his love of travel through Chapman's semester abroad. He married, Christine (Walk) Turanitza (Class of 1965), and had two children, Anna and Michael. They too are graduates of Loara High School.
Upon finishing college he became a top selling agent for domestic and international insurance for 35 years. He then wanted to try something new and began teaching ESL (English as a Second Language) at night school for the Anaheim Union High School District. He worked at Fairmont Private Schools as an ESL/English teacher and then transitioned into their International Activities Coordinator.
Working with youth and giving back to Loara was something John was proud of and he often stated "everyday was great." As an Officer of the Loara High School Alumni Association, his focus was on promoting student and alumni pride of their Loara roots, and their involvement in the school and its activities.
Looking back on her high school years, Ethel remembers band camp and assemblies. She states, "I can't forget about Boom Boom and Mr. DeWitt's beautiful singing." Not only was she in the band, but she was also a member of the bowling club. When the Alumni Association has our Linbrook Bowling events she is always there.
After graduation, Ethel attended CSUF where she earned her B.A. in Criminal Justice and a minor in Political Science. She is the owner of Halpern Enterprises, LLC and has worked as an independent contractor doing mainly personal injury work for an Orange County attorney.
In her free time, Ethel's hobbies are reading, crocheting, being with friends, and working with the Alumni Association. Ethel continues her connection to Loara by helping the Alumni Association in its quest to create quality programs for students.
John looks back on his high school years with great fondness. He worked in the concessions stand at all the home football and basketball games and helped in the student store. This suited him well because after graduation he started working in the restaurant business as a dishwasher and eventually worked his way up the ladder to assistant manager.
To further his education, he studied at Fullerton College and Mt. San Jacinto College. In 1972, he started working in the family business, Keystone Bolt & Supply Co. Just like his career in the restaurant business, John worked his way up the ladder from driver / warehouseman to President and owner of Keystone Bolt & Supply Co. now located in Corona, California. When he is not busy running a successful business he enjoys learning and researching family history, Anaheim history, hiking, and photography.
He remembers the school spirit the students had when he attended Loara. He states, "Our band and drill team were the best ever!" In his senior year, Loara's football team went undefeated and won the CIF AAA division crown.
John would love to see the alumni association "help Loara and its current students. As we gain in numbers we will have more funds to help with various projects at the school as well as starting a scholarship program. I also hope that our association can help to retain our traditions. Spirit-Pride-Humility!! Go Saxons!!!"
LSAA Board Members at Large
Charlene Coufal




Class of 1972
Chris Turanitza
Class of 1965
Pamla A. Manazer
Class of 1965
Debbie Herman
Class of 1981
David Miller
Class of 1984
Past LSAA Officers & Board Members


Ken Hecker
Steve Milner


Richard MacLeod




Tim Scott




Anthony Mastrangelo




Pam Krey