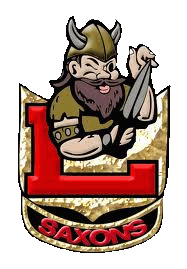 Loara Saxons Alumni Association
ALL GRADUATING CLASSES ARE REPRESENTED
Anna is a second generation graduate from Loara. Her parents both graduated from the first class in 1965. She remembers playing on the varsity girls soccer team, the dances, her favorite teachers, and her friends.
Since graduation, Anna has earned an AA degree in Literature from Cypress College, an AA in Liberal Arts from Southerwestern College, a BA in English from Cal State Fullerton, and her English Single Subject teaching credential and MA in Multicultural Education from National University.
Anna spent the first few years of her teaching career at Trident Education Center teaching English to 12th graders at night school. She then became a junior high English teacher at Fairmont Preparatory Academy. She is currently Fairmont's Community Service Coordinator and Alumni Coordinator. She loves working with the students and uses the techniques some of her teachers from high school used.
Now, after 20+ years since high school graduation, she is active on the board for the Loara Saxons Alumni Association. Thinking of the future, she is committed to seeing the association grow and implementing progressive strategies to help Loara and its students.
Secretary - Melody Beyler




Class of 1981
Vice President - Pamla Manazer
Class of 1965
Treasurer - Dyana Lacy




Class of 1992
LSAA Board Members at Large
Chris Turanitza
Class of 1965
David Miller
Class of 1984
Randy Gossett




Class of 1973
Debbie Herman
Class of 1981
Past LSAA Officers & Board Members


John Marshall
Ethel Halpern
John Turanitza
Charlotte Coufal
Ken Hecker
Steve Milner


Richard MacLeod




Tim Scott




Anthony Mastrangelo




Pam Krey