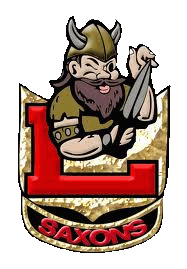 Loara Saxons Alumni Association
ALL GRADUATING CLASSES ARE REPRESENTED
President's Message
Dear Fellow Saxons,
The Loara Saxons Alumni Association, Inc. was founded in 2012, and since then we have given back to Loara and its students in many ways.
In order to continue to support programs like Winter Wishes, the softball team, the football team, the Tommy Thomason Scholarship program, etc. we need your help. Our mission is to save and preserve Loara's rich history and traditions, and to support continuing education, arts, and athletics thereby advancing the spirit, pride and tradition of Loara's student body.
To do this all you need to do is become a member. We have 58 graduating classes which translates into about 30,000 alumni. All years are welcome to join! The more the merrier. Not only can you help by becoming a member but you can reach out to your fellow classmates and have them join as well. It is only $20.00 per year.
You will find important reunion information, how to get your transcript, Alumni Association Events and photos from various class years, and more on our website. The Saxons Traditions Store has lots of great swag and items and yearbooks from some years which are easily purchased online.
The "Support Tab" is an easy way to give back and with a donation. We are a Non-Profit, 501(c)(3) charitable organization. Remember, all donations are tax deductible! Each year we find more ways to give back to Loara and support students - but we can't do it without YOU!
Anna (Turanitza) Kunkle (Class of 1992)
President