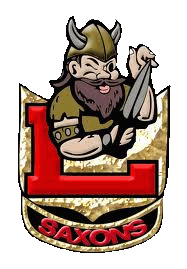 Loara Saxons Alumni Association
ALL GRADUATING CLASSES ARE REPRESENTED
Loara Saxon Alumni Association Annual Holiday Party
December (date variable)
LSAA has our Annual Holiday Party in the 1st to 3rd week in December.
​
As we know more, we will post location, time, cost, and additional details. We hope to see you there!
Monthly Breakfast
Join us for breakfast on the second Saturday of each month. Alumni from all years are welcome! We enjoy good food, good company, and remember our high school years.

As of February 2023, we have a special menu with Dad Miller's Golf Club (as noted below), and coffee, tea, juice, and soda are available. Attendees are responsible for paying for their own meal.

Please RSVP to LSAAPresident92@gmail.com by the Wednesday before the meeting so we can let the venue know the final head count. However, if plans change and you can come last minute, we would still love to see you.
Through 2023, bi-monthly meetings are at:
Dad Miller's Golf Course Clubhouse
430 N. Gilbert
Anaheim, CA
February 11 (RSVP by 2/8)
April 8 (RSVP by 4/5)
June 10 (RSVP by 6/7)
August 12 (RSVP by 8/9)
October 14 (CANCELLED!)
and
December Holiday Party TBA date and location
​​
Join us and have a ball
at Linbrook Bowl!
Linbrook Bowl
201 S. Brookhurst Ave.
Anaheim, CA
Our previous get-together Bowling Parties included a before lane pizza meet n' greet in the lounge, and 2 hours of bowling (shoe rentals are available at extra charge.) Stay tuned for date and cost information, and fun with classmates!
Loara Saxon Alumni Association Wine Tasting Get-Together
We get together once or twice a year at local wineries in and around Southern California (typically the Temecula Valley).
As events are scheduled, we will post them here and on the Calendar.
Loara Saxon Alumni Association Sporting Events
Previous Sports Game Events have included a box at a Los Angeles Angels of Anaheim MLB game, and rows of seats at an Anaheim Mighty Ducks NHL game.
As events are scheduled, we will post them here and on the Calendar.
Alumni Association Membership Drive
Membership renewal letters go out in the mail once a year from June to Octoberr, and you can join at any time.
If you have not joined yet please visit our website and click the membership tab above to join. It is as little as $20.00 per year. Your basic membership fee pays for administrative costs (website and apps), give-away items for Staffaculty Week and Back-to-School Night, plus other fundraising expenses.
We appreciate your continued support so we can give back to Loara and preserve our history.