Loara Saxons Alumni Association
ALL GRADUATING CLASSES ARE REPRESENTED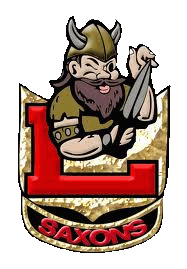 IT'S THAT TIME OF THE YEAR AGAIN ...
Reunions are being planned
If you are planning one for classes of 1992, 2002, or 2012 please let us in on your plans so we can post them here.
​
Class of 1972 50th Reunion
Mark your calendars for
June 26, 2022
at
Highway 39 Event Center
Look at our LSAA page at https://www.saxonalumni.com/class-of-1972
​
Class of 1982 40th Reunion
Mark your calendars for
July 30, 2022
at
Private residence
Look at our LSAA page at https://www.saxonalumni.com/class-of-1972
MARK YOUR CALENDARS!

LSAA Monthly Breakfast
Second Saturday of each month
Alumni from all years are welcome!
DUE TO THE CORONAVIRUS LOCKDOWN AND UNCERTAINTY OF RESTAURANT OPENINGS PLUS THE HEALTH SAFETY OF OUR MEMBERS, THE FOLLOWING BREAKFASTS HAVE BEEN CANCELLED UNTIL FURTHER NOTICE
​
FOOTBALL GAMES
11/4 CIF Round 1
11/12 CIF Round 2 (@ Pomona)
11/19 CIF Round 3 (@ Alhambra)
11/26 CIF Div 14 Finals (v Rialto @ Glover Stadium)
12/3 CIF Div 14 State Semi Finals (v Morro Bay @ Morro Bay)
​
Check out the All Events Calendar for more important and upcoming dates!
Football Schedule 2021
CIF Division 14 State Semi-Finals!

December 3, 2021
Loara v. Morro Bay
at Morro Bay, 6:00 pm
​
How can you help? ..
At this time we have been told that meals, transportation and lodging are covered by CIF and the district. HOWEVER, if you would like to donate to help these kids with their rings and awards it would be greatly appreciated. Log on to the Loara ASB Donation page and thank you in advance for anything you can give to help!
​
In addition, if Loara wins they will also travel to Northern California for the Division CIF finals; thus ANY help is greatly appreciated.
​
If anyone is planning to go up to Morro Bay for the game Friday night, the Inn at Morro Bay is extending a 30% discount to Loara Alumni. Go to the website (www.innatmorrobay.com) and under Rate Access/Corporate Code type in "saxons". The rate will not be visible without the code.
Go Saxons!
Saxons we need your help! AND, WE ARE LATE ON THIS!
​
Loara has a "Winter Wishes Program" to help fulfill some wants and needs of our current Saxon students. Reading the requests from some of the students is heart breaking ... some have never been able to afford one yearbook in their 4 years at Loara and would like just one of them; some would like a t-shirt so they can be proud of their school when they are off campus; some are asking for a hoodie sweatshirt because it is getting cold; one asked for a Starbucks card so they could get some breakfast in the morning.
​
The Loara Saxons Alumni Association has allocated $1000.00 to this program.
We want to make this a great year for our Saxon Students. Since we are a little late announcing this awesome program this year, instead of choosing an actual item to donate, we are asking for monetary donations. We will forward those donations on to the school so they can pick out the items wanted.
Remember, this is a great way to get a last minute tax deduction in before the year ends.
What a great way to help a fellow Saxon!
Thank you in advance for all your help!
​
John Marshall, Association Treasurer.
501 (c) (3) Tax Id # 45-5233255
​
You can donate on line at https://loara-saxons-alumni-association-inc.square.site/product/winter-wishes/8?cs=true&cst=custom
or by mailing a check to
Loara Saxons Alumni Association
PO Box 9397
Anaheim, CA 92812
(please put Winter Wishes 2021 in the note area)
IT'S THAT TIME OF THE YEAR!!
Check out our Decade and Semi-decade reunions at
https://www.saxonalumni.com/reunions
The ones we have been notified of this and next year include:
Loara Class of 1972
Save the date for our 40th on
Saturday, June 26, 2022
at Highway 39 Event Center, Anaheim, CA
Loara Class of 1982
Save the date for our 40th on
Saturday, July 30, 2022
from 6 pm - 10 pm at a private residence in Orange, CA