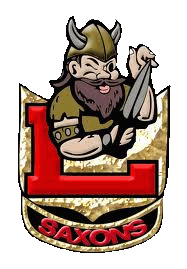 Loara Saxons Alumni Association
ALL GRADUATING CLASSES ARE REPRESENTED
IT'S ALWAYS THAT TIME OF THE YEAR, AGAIN ...
Decade and 5-year reunions are being planned for the 2024 year.
If you are planning one, please let us in on your upcoming plans so we can post them here.

Class of 1974
50th Reunion

SAVE THE DATE!! SEPTEMBER 14, 2024 (and SAVE THE WEEKEND, TOO!)

at Harborside Restaurant and Grand Ballroom (was Balboa Pavillion back in the day)
Newport Beach, CA

More details to follow, including ticket prices, hotel recommendations, and general information. We would LOVE to see you there!

Class of 74 is on Facebook at https://www.facebook.com/groups/196484503856326
​
NOTICE!




TO

ALL MEMBERS OF THE LOARA SAXONS ALUMNI ASSOCIATION INCORPORATED:





EFFECTIVE




NOVEMBER 8, 2023




CONTROL OF THE ASSOCIATION HAS BEEN RELINQUISHED TO THE FOLLOWING EMERGENCY BOARD OF DIRECTORS:





ANTHONY MASTRANGELO - PRESIDENT




STEVE MILNER - VICE PRESIDENT




JOHN MARSHALL - TREASURER




DIANE SCHOELLES - SECRETARY




TIM SCOTT - BOARD MEMBER AT LARGE





We wish to assure the entire membership that all existing funds of the Association are being accounted for and will be used for the benefit of Loara and its students as provided by the Bylaws of the Association.




In the coming weeks, further information will be provided to the membership.




An updated point of contact for anyone having questions will also be provided on this site as soon as possible

.





Thank you for your patience and understanding during the transition period.




~Anthony Mastrangelo - President

Winter Wishes
and
Bag of Hope
The deadline for Winter Wishes and Bag of Hope was November 27, 2023. If you wish to donate
this year and in the future
please contact Paul Chylinski, at Loara High School.
Thank you to everyone who helped our students in need.