Loara Saxons Alumni Association
ALL GRADUATING CLASSES ARE REPRESENTED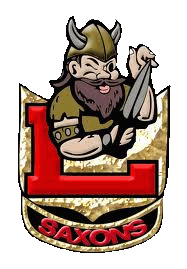 IT'S THAT TIME OF THE YEAR AGAIN ...
Reunions are being planned
If you are planning one for classes of 1991, 2001, or 2011 please let us in on your plans so we can post them here.
Class of 1970 50th Reunion
Our reunion has been re-scheduled (after being postponed last year) as follows:
SATURDAY, October 30, 2021
at The Phoenix Club, Anaheim.
Please see our class page here or
See our Website for more info!
​
Class of 1981 40th Reunion
Our reunion is scheduled at
Mama Cozza's, Anaheim
September 18, 2021
Please see our class page here or Eventbrite for more info
MARK YOUR CALENDARS!

LSAA Monthly Breakfast
Second Saturday of each month
Alumni from all years are welcome!
DUE TO THE CORONAVIRUS LOCKDOWN AND UNCERTAINTY OF RESTAURANT OPENINGS PLUS THE HEALTH SAFETY OF OUR MEMBERS, THE FOLLOWING BREAKFASTS HAVE BEEN CANCELLED UNTIL FURTHER NOTICE
​
FOOTBALL GAMES
8/19 Linfield Christian @ Glover
8/27 Estancia @ Estancia
9/2 Costa Mesa @ Glover
9/9 Northwood @ Glover
9/17 Anaheim @ Glover (Away)
9/30 Los Amigos @ Fountain Valley
10/8 HOMECOMING @ Glover
vs. Santiago HS
10/15 Rancho Alamitos @ Bolsa Grande
10/23 Bolsa Grande @ Glover
10/29 La Quinta @ Bolsa Grande
​
Check out the All Events Calendar for more important and upcoming dates!
John B. Turanitza
Class of 1965
3/13/1947 - 8/26/2021
We lost a great Saxon on August 26 ... John Turanitza, Class of 1965
John was a driving force in the founding of our Alumni Association. He and several from the Class of 1965 brought together a few other Saxons from other years to create our Alumni Association. John was our 1st president.
​
John was also a school photographer and our 2nd male cheerleader! Some of the old photos from Loara's 1st 3 years we can accredit to John's abilities.
John was a character with a love of life and always had a joke for you!
​
After graduation, John went to Chapman University where he graduated with a BA in History. He enjoyed his semester-at-sea there and developed a love for travel. He married, Christine (Walk) Turanitza (Class of 1965), and had two children, Anna and Michael. They too are graduates of Loara High School, and Anna followed in her father's footsteps by becoming a LSAA board member and its current President.
Once he finished college John became a top selling agent for domestic and international insurance for 35 years. It came to a point where he wanted to try something new and began teaching ESL at night school for the Anaheim Union High School District. He worked at Fairmont Private Schools as an ESL English teacher and then transitioned into their International Activities Coordinator position.
Working with youth and giving back to Loara is something he is proud of. John states, "everyday was great." As an Officer of the Loara Saxon Alumni Association, he would like to see the students and alumni proud of their Loara roots, and get involved in the school and its activities, not only now but far into the future.
​
The family has requested that in lieu of flowers or gifts that you send a donation to the Loara Saxons Alumni Association, Inc. You can click the following link to donate with a credit card ... https://loara-saxons-alumni-association-inc.square.site/product/john-turanitza-memorial-fund/46?cs=true&cst=custom
IT'S THAT TIME OF THE YEAR!!
Check out our Decade and Semi-decade reunions at
https://www.saxonalumni.com/reunions
The ones we have been notified of this and next year include:
Loara Class of 1970
Our 50th reunion was rescheduled and is now at:
​The Phoenix Club
1340 S. Sanderson Ave.
Anaheim, CA 92806
Saturday, October 30, 2021
from 5 pm - 10 pm
Loara Class of 1982
Save the date for our 40th on
Saturday, July 30, 2022
from 6 pm - 10 pm at a private residence in Orange, CA