Loara Saxons Alumni Association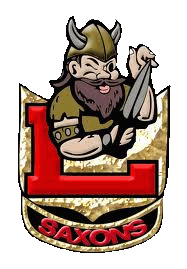 ALL GRADUATING CLASSES ARE REPRESENTED
Loara's 50th Anniversary
Loara first opened its doors on November 1, 1962. There was a fire on the roof of the gym that delayed the September opening of the school. For the first two months students attended classes at Magnolia High School until the repairs were completed.
The first year only consisted of the sophmore class. They were to be the first graduating class of 1965.
In late 2011 Paul Chylinski invited several alumni to a meeting to discuss planning for Loara's upcoming 50th Anniversary in 2012.
The following events were planned for the 2012/2013 school year:
October 15-19 Homecoming Spirit Week and Assembly
October 19th Homecoming Game
October 20th Homecoming Dance
November 1st a Ribbon Cutting Ceremony
November 7th a Band Spectacular
May 16-17, 2013 International Night/ Spring Show
May 18, 2013 50th Anniversary Open House and Concert
June 24, 2013 Coach Marty Johnson Golf Tournament
On May 18, 2013 Loara opened its doors to alumni, students, faculty and friends in a celebration of its 50 years of serving the Anaheim community in education excellence! There was a fundraising raffle, game booths, food trucks, Alumni Association booth, entertainment and much more.
In the early afternoon everyone headed over to the gym for a series of concerts. Current student band members played first under the direction of Mr. Scott Domingues. Chamber Singers and Alumni Chamber Singers performed and finally we had a performance by an Alumni Band. First under the direction of Mr. Bill Schroeder, Class of 1970, and then a surprise, Mr. Richard Marino came out to direct the Alumni Band. What a moment that was! Everyone was on their feet to sing our Alma Mater, performed by the Alumni Band, Directed by Mr. Marino.
Bookmark Contest
Congratulations to all the participants of the Loara Saxons Alumni Association Bookmark Contest!
How do you show your Sammy Saxon Pride?
The Loara Saxons Alumni Association hosted its a bookmark Contest in March of 2016.
Four (4) LHS student winners were selected and recognized
in front of students, parents, faculty, and staff
in attendance at the 2016 Open House.
Winning submission were printed and distrubted to students at the 2016 Back-to-School night in August.
Membership and
Board Member
Choice Award