Loara Saxons Alumni Association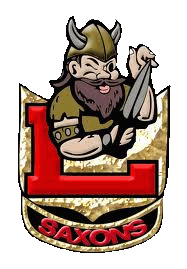 ALL GRADUATING CLASSES ARE REPRESENTED
FASFA and Scholarship Deadines
Loara Saxon Alumni Association is not associated with FASFA, CalGrants, or any other federal or state financial aid programs.
All students should contact the California Student Aid Commission (csac.ca.gov) or your financial aid administrator for more information. Applicants are encouraged to keep a record of their submission by printing out their online FAFSA confirmation page or obtaining proof of mailing the FAFSA form.
NOTE: Individual colleges and schools may have their own financial payment and aid deadlines.
CALGRANT
March 2, 2019 (postmarked date)
Cal Grant also requires submission of a school-certified GPA by March 2, 2019.
Applicants are encouraged to obtain proof of mailing their GPA and to retain a copy of their GPA form.
ADDITIONAL COMMUNITY COLLEGE CALGRANTS
September 2, 2019 (postmarked date)
DACAS or NON-CITIZENS
If you're a noncitizen without a Social Security card or had one issued through the federal Deferred Action for Childhood Arrivals program, you should fill out the California Dream Act Application found at caldreamact.org.