Loara Saxons Alumni Association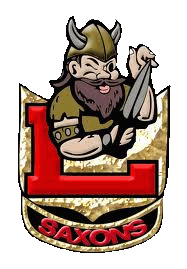 ALL GRADUATING CLASSES ARE REPRESENTED
Tommy Thomason Civic Leadership Scholarship
Orville Glen "Tommy" Thomason was Loara's first principal, and his educational legacy and influence stretches over his 97-year life span. Tommy was born on December 5, 1907 in Adrian, Missouri, then moved to LaVerne, California in 1918, where he starred in football, basketball, track and baseball at Bonita High School and La Verne College. Tommy began his career as teacher and coach in Baldwin Park, Claremont and at his alma mater, Bonita High School. Tommy's Christian principles called him into work with the YMCA, first in Hollywood and then Anaheim, where he served as General Director for six years. In 1953, Tommy returned to education as an Administrator at Anaheim High School, Fremont and Crescent Junior High Schools. His final position was at Loara High School, where he served as the first Principal from 1962 to 1973
The LSAA Tommy Thomason Civic Leadership Scholarship (TTCL) was created to honor his dedication to Loara and its students, and to offer financial support to 12th grade students continuing their education after graduation.
LSAA offers one (1) 12th grade Capstone Group a Scholarship (worth $250 per student) for each qualified Loara High School senior in the group. This scholarship acknowledges the achievements of Seniors from Loara High School who exemplify well-rounded qualities and civic responsibility.
The LSAA is excited to help support your first college year. Students should make sure to collaborate with their counselor to complete each of the requirement. Two LSAA TTCL Recommendation Forms from two (2) different faculty/staff members must be filled out on your behalf. The faculty/staff will will turn the form in to the LSAA. It is your responsibility to follow up with them to make sure they did turn it in. (Remember to say "Thank you!")
Loara Saxons Alumni Student Ambassadors (LSASA) are a diverse group of dynamic and motivated student-leader volunteers in grades 10th – 12th ... 3 in each grade. LSASA are the student face of the Loara Saxons Alumni Association (LSAA).
LSASA Members serve as liaisons between Loara High School (LHS) students and alumni by promoting the history and traditions of LHS, and by participating in various on and off campus LSAA-sponsored events to raise awareness of LSAA benefits and services.
Ambassadors will be trained and educated to help promote the benefits of alumni engagement such as specific alumni discounts and perks, campus events, potentially mentoring current students, and much more.
If you are interested in this opportunity, you need to hurry!
Loara Saxons Alumni Student Ambassador Applications are due by
September 11, 2018
There are 3 parts to the application process:
1) Fill out the 4-page LSASA Application;
2) Attach a 1 page resume;
3) Submit it to LSAA
Click here for more information, the program requirements and application.
For more information or if you have questions please email loarasaxonsalumni@gmail.com.
MARK YOUR CALENDARS NOW!! ...
All completed forms are due to the LSAA via general email to loarasaxonsalumni@gmail.com by 10:00 p.m., or at the Loara Saxons Alumni Association table located in front of Sammy Saxon during lunch, on
March 22, 2019