Loara Saxons Alumni Association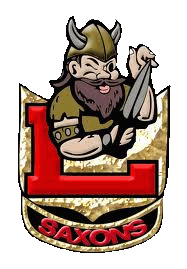 ALL GRADUATING CLASSES ARE REPRESENTED

The mission of our association will always be to protect, honor, and preserve the rich heritage, tradition, and history of Loara while also working with the school district and administrators toward student development.

Why do we need an alumni association?
We need an alumni association
1). To help current and future alumni
2). To help with needed items around the campus
3). To help fund special field trips
4). To help preserve Loara's history and traditions

How do I join the Alumni Association?
Joining our alumni association is easy! Choose your level of membership and mail in the downloadable application or fill it out online. Applications received before July 1, 2015 are considered Founding Members.

Active Military - $5
Basic Membership - $20
Basic Spouse - $30
Basic Membership & Locker Plaque - $100
Lifetime Membership - $500

Just click on the mail in application or the online application under the Membership navigation tab.


Why Should I join the Alumni Association?
Supporting Loara High School is our main goal. By becoming a member you help us give back to the faculty, staff, and students. You can also keep in contact with classmates and/or alumni from othe years and stay connected to Loara High School activities.

How do I update my contact information?
There are many ways to update your contact information.
1). Send an email to loarasaxonsalumni@sgmail .com
2). Send a letter via USPS (snail mail) to Loara Saxons Alumni Association, P. O. Box 9397, Anaheim, CA 92812-9397
3). Emailing any of the board members.

Which website is the correct one for the Loara High School Alumni Association?
There is only one website for the association. It is
www.saxonalumni.com
Please DO NOT go to https://www.alumniclass.com/loara
They DO NOT support Loara High School. NO portion of the money you pay them is given to the school. It goes to support their employees and maintain their website.

How do I find/contact fellow alumni?
There are several ways to find/contact fellow alumni through LSAA:
1). Use our Alumni Facebook page - https://www.facebook.com/groups/LoaraSaxonsAlumni/
2). Use the Loara High School Facebook page - https://www.facebook.com/groups/Loara/
3). Contact us at loarasaxonsalumni@gmail.com to see if we have current shareable information on the person/people you are looking for
4). Use the Loara Saxons Alumni Association Directory book published by Harris Directories in 2014. Note: Information in that directory has not been updated by Harris nor LSAA since publication. LSAA does not have information on ordering a copy of the Directory.
5). Use individual Class sections of this website to assist you.

How do I find out if alumni offer a service I need?
Collaboration w/Loara High School

How do I get a copy of my transcript?
Just a quick reminder for Loara graduates ...
The Saxon Alumni Association does not fulfill transcript requests.
If you are a graduate, you can obtain transcripts via the Anaheim Union High School District's web page http://www.auhsd.us/district/index.php/students/transcripts-request
You can learn more by watching the YouTube Video Instructions here.
For further information, please contact:
Stacy Musgrave
Secretary-Program Support / Records
Office: (714) 999-3586
Email: musgrave_s@auhsd.us

Where can I find the calendar of events for Loara High School?

How do I order a Yearbook or Class Ring?
Current year yearbooks and class rings are ordered through vendor information provided by Loara to its upcoming graduates.
Copies of previous versions of the yearbook may be available through Loara's Activities Director, and LSAA has some new and used yearbooks in stock available from the Saxon Store.
Replacement class rings from previous years should be ordered directly from the company used to first order the ring (Jostens, Balfour, SoCal Grad, etc.)

What items are available at the Saxon Store?
The Alumni Association has some great swag for our alumni. Simply go to the "Saxon Store" to see pictures of the t-shirts, fleece jacket, stadium blanket, and available yearbooks. Once you are ready to purchase go to the "Shopping Cart", order, "checkout", and pay. Thank you for supporting the Alumni Association!
Board Agends and Newsletters

Does the Loara Saxon Alumni Association have a newsletter?
The Loara Saxons Alumin Association, Inc. had an e-newsletter, but that was discontinued. Copies of archived newsletters may be obtained by emailing the LSAA at loarasaxonsalumni@gmail.com.

When and where are Board Agenda posted?
Board Meeting agenda are posted to board members and available on request 48 hours prior to board meetings. To request an agenda, email LSAA at loarasaxonsalumni@gmail.com

Merchandise Return Policy
Please reload