Loara Saxons Alumni Association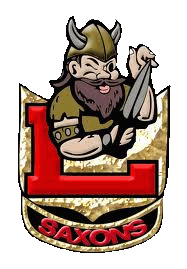 ALL GRADUATING CLASSES ARE REPRESENTED
Loara Saxons Alumni Student Ambassadors (LSASA) are a diverse group of dynamic and motivated student-leader volunteers in grades 10th – 12th ... 3 in each grade. LSASA are the student face of the Loara Saxons Alumni Association (LSAA).
LSASA Members serve as liaisons between Loara High School (LHS) students and alumni by promoting the history and traditions of LHS, and by participating in various on and off campus LSAA-sponsored events to raise awareness of LSAA benefits and services.
Ambassadors will be trained and educated to help promote the benefits of alumni engagement such as specific alumni discounts and perks, campus events, potentially mentoring current students, and much more.
If you are interested in this opportunity, you need to hurry!
Loara Saxons Alumni Student Ambassador Applications are due by
September 11th
There are 3 parts to the application process:
1) Fill out the 4-page LSASA Application;
2) Attach a 1 page resume;
3) Submit it to LSAA
You can submit the application and your resume by clicking here or drop them off at the Alumni table at Back to School Night on September 11th.
For more information or if you have questions please email loarasaxonsalumni@gmail.com.